Putting customers first
We create opportunities for people to live better lives through providing better homes and better services.
Our homes and services offer the foundation for people to build on and shape the rest of their lives – whether that's staying with us or moving on. 
We never stand still. Each year, we reinvest our income to ensure our homes remain up to standard, our communities are thriving, and we continue to deliver services that people need.
We have four strategic priorities, with our customers right at the heart of it all.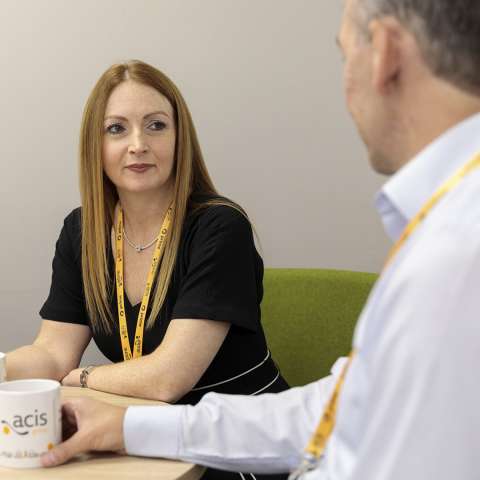 Customers
The people we support are our absolute priority – whether they rent a home from us, take one of our training courses or have a home adaptation installed. They are our number one. 
But we know everyone is different and we need to adapt our approach to ensure everyone receives the same high standard of service. We do this by:
Ensuring our repairs service meets our customers' expectations
Involving our customers to design services they want and help us monitor performance
Giving our customers more choice in how the communicate with us
Providing increased support for our customers – both online and face to face
Supporting our people to deliver better for our customers, including providing them with the skills, tools and flexibility they need to succeed
Being seen out and about in the communities where we work
Growth
Our aspiration is to help more people each year and have a bigger positive impact in our communities. We will grow by:
Developing a range of different housing tenures, including homes for low-cost rent, affordable home ownership and sale
Increasing our scale of operation to work in new areas further than where we work now
Continuing with our new-build programme to develop more homes in areas where we see greatest need
Seeking opportunities for growth through stock purchases or swaps
Identifying opportunities for us to deliver more through strategic partnerships
Developing our service offering to ensure we are supporting customers and the wider community
Developing different types of homes that meet our customers' needs
Defining and delivering our support service offering
Efficiency
We can only continue to help people lead better lives if we operate efficiently. 
Our robust commercial approach has led us to diversify our income and maximise our value for money in everything we do. We do this by:
Ensuring we deliver an efficient repairs service that meets our customers' expectations
Delivering improved management information under a business performance framework
Strengthening our procurement practices to deliver greater value for money
Developing new tools and technology to deliver more efficiently
Recognising our people are key and providing them with a learning environment where personal development is actively encouraged supported
Equipping our people with the tools they need, including processes that work, to do their jobs more effectively
Obtain grant funding wherever possible to deliver new and improved services
Partnerships
We know we cannot work alone to achieve our goals. 
Cross-sector relationships, partnerships and collaboration are key to tackling some of the problems many of our customers face.
Through partnership working, we aim to add real value to our communities and enhance the support on offer for the people we serve. We do this by: 
Building on our strategic links with local authorities and other key partner organisations, being innovative in our approach
Implementing targeted and proactive stakeholder engagement and management for all areas we work
Identifying opportunities for us to deliver more through strategic partnerships or joint working
Continuing to develop relationships with sectors wider than housing to increase our offer for our customers
Developing our service offer to ensure we are supporting customers and the wider community
Supporting our people to build relationships and knowledge externally