Our Executive Leadership Team
We are led by our Executive Leadership team, featuring our Chief Executive and three specialist directors.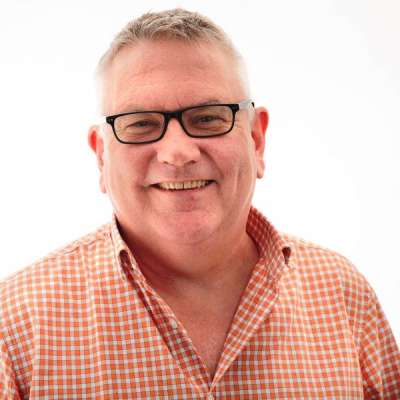 Greg Bacon - Chief Executive
Greg Bacon joined Acis as Chief Executive in May 2016.
Greg was previously Director of Finance and Resources at Shoreline Housing Partnership where he was instrumental in driving the company forward through huge organisational change in a challenging financial climate. He has more than 20 years' experience at a senior level within the UK energy industry and four years' experience in hospitality. 
He is a fellow of the Association of Chartered and Certified Accountants and a full member of the Chartered Institute of Marketing. 
Since joining Acis, Greg has sought to deliver a significant cultural change across the whole organisation to enhance service delivery to our customers and to position the organisation to deliver added value services to the communities in which we operate.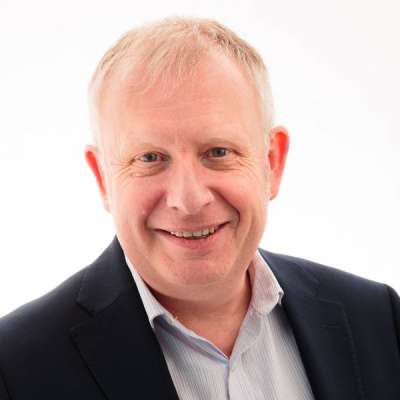 Mark Jones - Director of Property Services
Mark joined Acis in December 2019 as Director of Property Services. He has responsibility for our existing homes as well as our new build development programme.
Mark has worked in the social housing sector for more than 35 years and has extensive senior leadership experience and a wealth of operational knowledge.
Mark has previously worked for Lincolnshire Housing Partnership, Shoreline Housing Partnership, Circle Housing Group and Poole Housing Partnership amongst others.
He has significant experience of transformation and service improvement, working closely with the boards of previous organisations and is acutely aware of the need to engage and collaborate with Board members, whilst not losing sight of the importance of frontline leaders and people. Mark also has non-executive experience having served on the international advisory board for the School of Business and Economics at Leicester University and is currently the Vice Chair of EN Holdings Ltd and the Chair of EN Procure Ltd. He is a Fellow of the Chartered Institute of Housing.
Paul Woollam - Director for Customer Excellence
Paul has been one of our directors since 2007. He has overall responsibility for operational and support services to our customers and is passionate about the delivery of these.
He is a qualified housing professional, a member of the Chartered Institute of Housing and member of the Chartered Management Institute.
Paul acts as a mentor for the Chartered Institute of Housing Careers Mentoring Service and is a long-serving governor of Selston Bagthorpe Primary School in Nottinghamshire.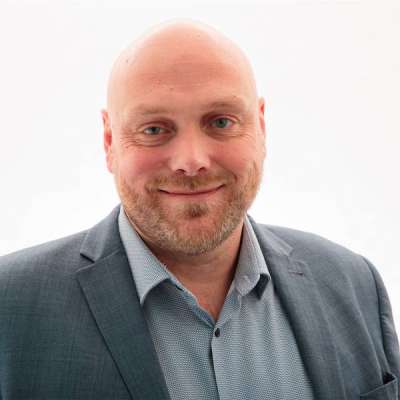 Adrian Chamberlain - Finance Director
Adrian has been with us since 2001, working up from his Assistant Management Accountant position, through other finance roles and was appointed Finance Director in 2017.
In his previous roles at Acis, he has been responsible for setting up joint ventures with partner companies and involved in diversification activities as the organisation has grown over the years.
Adrian is a Fellow of the Association of Chartered Certified Accountants.
Our Board
Our Board sets our vision, values, mission and strategic objectives – and ensures we stay on track at all times. We have nine Board members, each bringing a wealth of professional and life experiences.
Michael Kay
Mike joined the Board in September 2014 and became Chair in 2016. He brings a wealth of housing, property, construction and governance experience and expertise with him.
His day job is Chief Executive with Northampton Partnership Homes, having previously been Executive Director of Property for the Thirteen Group and Lead Director of Housing Hartlepool. Mike's career has also seen him in a number of other major roles including Chief Executive of Yarlington Housing Group (formerly South Somerset Homes), and with English Churches Housing Group.
Mike has wide ranging experience in organisation restructures, change management, asset management, regeneration, business strategy and planning and delivering new-build developments.
Mike is married with two grown up daughters and enjoys dog walking and declared interest in horse racing when time permits.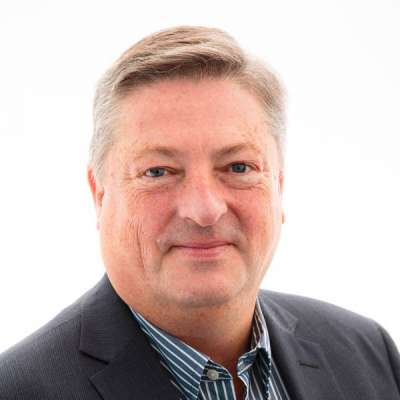 Graham Ward
Graham is a Chartered Accountant with wide consultancy experience and joined the Board in 2013.
During his career he has held senior positions with PriceWaterhouseCoopers, Deloitte Consulting and The University of Nottingham.
He now runs his own consultancy business as well as being a Non-Executive Director at Sherwood Forest Hospitals NHS Foundation Trust (where he is Vice Chair and also chairs Audit Committee) and Queen Elizabeth Hospital Kings Lynn NHS Foundation Trust (where he is chair of Finance and Activity Committee), together with being a Non-Executive Director with Eminate Limited, a company that specialises in the development of new food ingredients products.
Nigel Whitaker
Nigel joined the Board in 2016 and brings extensive commercial experience in the fields of procurement, project management and process improvement to the Board, strengthening the organisation's commercial knowledge and focus.
He has worked at director level positions in the private sector and also has extensive management experience within the public sector. He is experienced in setting and delivering strategies within complex international organisations and has managed real estate portfolios, construction projects and facilities management contracts. His previous roles have included Regional Director with a leading transportation group and director level roles with a major international group in the defence, aerospace and technology industry.
Nigel holds a Masters Degree in Business Administration and was a Member of the Chartered Institute of Purchasing and Supply and the Institute of Logistics and Transport for a number of years.
He is actively involved in the local community through roles as a Parish Councillor and local tennis club, dog ringcraft club, church council and village hall committees.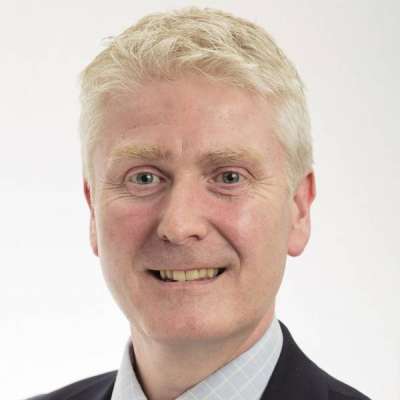 Ronan O'Hara
Ronan joined the Board in 2017. He is a senior property professional specialising in complex property initiatives, strategy development, sustainability, and leading change. He currently works as a Strategic Adviser and Head of Energy Management at SIB Ltd, focusing on asset management and transformational investment. In addition, he holds the position of Trustee with the Royal Institution of Chartered Surveyors and the Chartered Institute of Housing.
Ronan's career has included senior roles with the Building Research Establishment (BRE), American Express Plc, GVA LLP, W.S. Atkins Plc, Savills Plc, English Heritage and Circle Housing Group.
He holds degrees in Business and Finance, Building Surveying and Environmental Sciences from the Queens University Belfast, the Open University Business School and London Southbank University. He is a Fellow of the Royal Institution of Chartered Surveyors and chartered member of the Chartered Institute of Housing.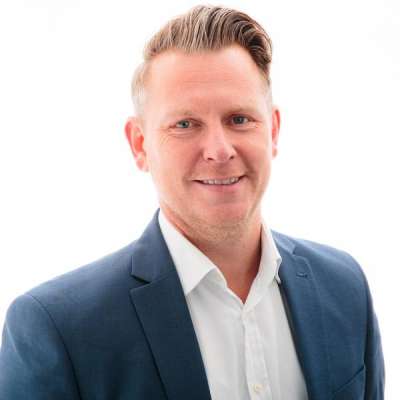 Paul Satchwell
Paul joined the Acis Board in 2017 and has wide experience of working in the housing sector. Paul is currently Executive Director at Northampton Partnership Homes (NPH), with strategic responsibility for finance, asset management and development, housing management and property and compliance.
Paul sits on the Board at NPH and is the senior management lead for the audit and risk and finance committees.
Paul was previously a Finance Director at Orbit Group including a focus on, and support of Orbit Homes (2020) Ltd, the development company of Orbit Group. Paul sat on the Board of Orbit Homes and helped to ensure that the funding and finances were adequate for Orbit to deliver a significant development pipeline of over 1,800 properties per year.
Paul is passionate about the housing sector, particularly development.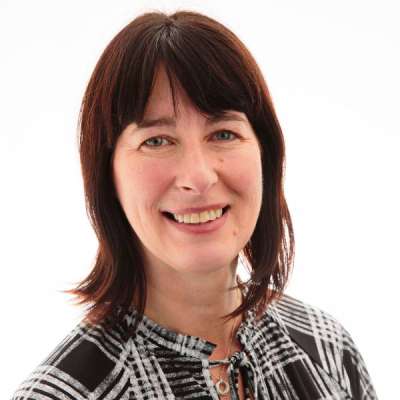 Kath Smart
Kath joined the Board in 2017. She is a qualified accountant with a background in governance, risk management and audit. Kath currently works as a Non-Executive Director in the NHS and is an independent member of the local authority audit committee. She also provides governance and accountancy to the Foresters Friendly Society in Sheffield and Chairs panels for hearings when patients are sectioned under the Mental Health Act.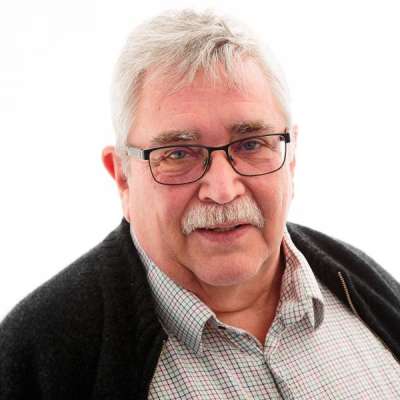 Bruce Kerr
Bruce joined the board in 2017 with over 35 years' experience of working in social housing. His career has spanned consultancy and senior management roles for a wide variety of social landlords ranging from small BAME associations to L&Q, one of the largest in the UK. Over that period, he has managed departments responsible for housing management, supported housing, development, asset management and repairs services as well as managing a stock transfer association which encompassed all those functions.
Bruce chairs our operations committee and is a member of the audit and risk committee.
Now semi-retired, Bruce remains committed to social housing and retains his membership of the Chartered Institute of Housing as a Fellow. He also serves on the board of the Cross Keys Homes (chairing its cevelopment committee) and is a Trustee of a village charity.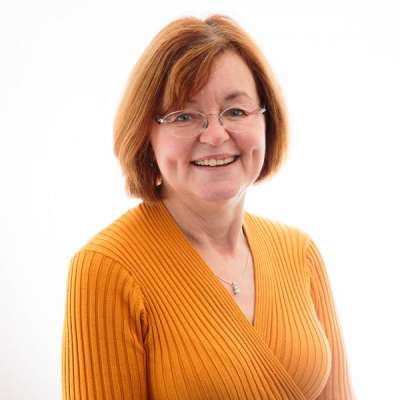 Carole Hodson
Carole joined the Board in September 2018 and brings extensive experience of working in the social housing sector. She spent her early career working in the homelessness service of a London borough, followed by working in housing management in the Midlands. Carole then worked as an Executive Director for large housing organisations, focussing on customer and corporate services.
Carole now runs a consultancy business and recently completed work with a local charity on a large project providing housing for vulnerable people. She is also Chair of a local Citizens Advice.
Suzanne Bolton
Suzanne joined the Board in 2020 as a tenant representative. She is a Shared Ownership customer and has the interests of tenants at the heart of the Board.
Suzanne has previously worked for NACRO – a social justice charity that provides accommodation, training and skills to vulnerable groups. She also volunteered for Citizens Advice before becoming a mature student at Lincoln University.
Suzanne currently works as a Digital Change Facilitator in the NHS. She was nominated by Lincoln University to run with the Olympic Torch in 2021 as an inspiration to mature students and lifelong learning which is something she is very passionate about. Suzanne is an alumni mentor with Lincoln University on a voluntary basis helping to support students.