When things go wrong
We're dedicated to ensuring your home is kept up to the best possible standard. But we know things can go wrong from time to time.  
Our repairs and maintenance team are on hand to fix things, service heating systems, carry out regular stock conditions surveys and make planned improvements to our homes.  
All work is carried out by experienced and qualified tradespeople – and they'll always carry the correct identification. If you're ever worried about someone calling at your home, call us on 0800 027 2057 and we'll do the necessary checks.  
You can report a repair using your MyAcis portal, the form on this page, or by calling us.
Most of the time if something goes wrong with your home, it's our job to put it right. We fix problems relating to plumbing, electrics, joinery, roofs and plasterwork for example. 
We will aim to complete all repairs 'right first time' and within our target times which all depend on its urgency. If it's an emergency, we'll be with you in 24 hours - or four hours in some cases. We aim to get problems fixed as soon as possible. 
As a commitment to you, you may also be eligible for compensation if we fail to respond to your problems within certain timescales or if we have to re-arrange an appointment within 24 hours.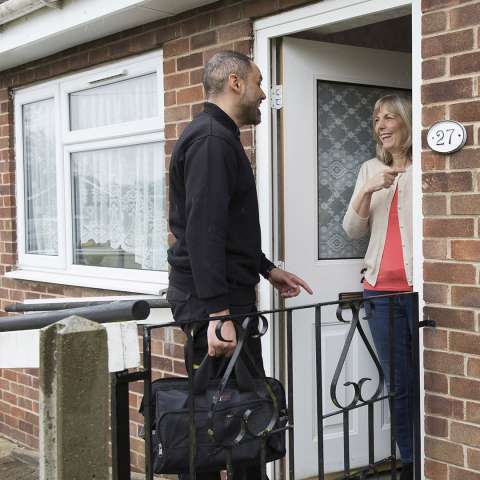 If you have any questions about your repair then please get in touch on 0800 027 2057 or through your MyAcis account.
Report a repair
This form is for non-urgent repairs.