Making changes to your home
We carry out regular planned upgrades to our homes to ensure they're up to standard. But we know you may want to make changes too.  
That's fine – but you'll need to get our permission to do so first.  
In some cases, you might also need permission from your local council's planning and building control departments.  
You can decorate how you'd like to, but you'll need to ask us if you want to things like: 
Install a shower 
Fit a new kitchen or bathroom 
Build a conservatory 
Lay a patio 
Add or move electrical points 
Replace doors 
Change the heating system 
If you're thinking of making your own improvements, please give us as much information about your ideas, including drawings and measurements where possible.  
We consider each application individually and may need to come out to visit you to make a decision.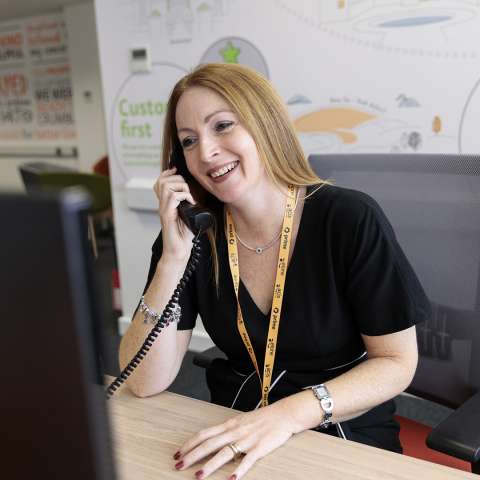 Unfortunately, we can't agree to any requests if you owe us any money for rent or have any other debt with us. If you are on a starter or probationary affordable tenancy you will not be given permission to carry out an improvement or alteration.  
If we agree the changes you want to make, part of our consent is conditional on you using competent professionals to make the changes. You will need to follow the relevant trade rules and provide us with certification to show that the work undertaken complies with any legislation or regulation. For example, you must use a Gas Safe registered contractor for gas work and an approved electrician must do all electrical work.  
Any permission agreed may also be conditional on us visiting to inspect the work after it is finished to ensure it meets our standards. 
And if you make any alterations, you will be responsible for maintaining and repairing the improvements. 
If you decide to leave your home, we expect you to leave it in good condition. If there are any repairs related to an improvement you've done, you will need to arrange for these to be carried out. You might even need to return the property to its original state so you may need to remove or alter your improvement. We usually visit before you end your tenancy with us so we can advise you in more detail then.