Shared Ownership
Shared ownership is a great way to get on the property ladder, or to continue your journey as a home owner. It is a part-buy, part-rent scheme designed to help people who are not in a position to buy a home outright on the open market.
Shared ownership allows you to buy a share of a home (a minimum of 10%), dependent of the development,  through cash or a mortgage and make rent repayments on the rest to us, with the opportunity to increase your share over time. You can progress to full ownership in most homes.
Buying a percentage means your deposit and mortgage repayments will be much smaller than usual. You should be able to put down at least 5-10% deposit on the share of the property you're interested in, plus have money set aside for things like removals and legal fees.
Who's eligible?
Consideration will be given to your current accommodation, your ability to buy a house on the open market and your ability to meet the costs of shared ownership without any hardship. Sometimes, priority is given to those with a connection to the local area.
You can buy with a partner, friend or sibling but you don't need to. Generally, your household income will be under £80,000 a year, you won't own another property, you'll have a good credit history and some savings. It's all dependant on satisfactory affordability checks.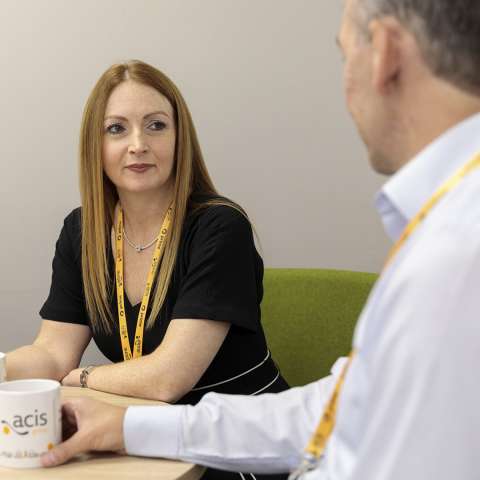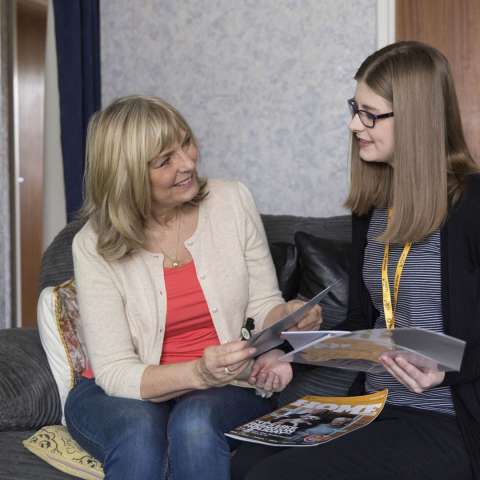 Your responsibilities
You'll have a leasehold agreement with us, and a right to live there as long as you keep up with repayments. But you have some responsibilities to look after the property.
It means you'll have to tell us if you're planning any improvement works to your home, but rest assured, you can decorate how you'd like.
If the site qualifies, you may also be able to make a claim to us for certain repairs up to an annual allowance of £500. Find out more about what's involved.
Buying more shares
If you want to buy more shares over time, you can. This is called 'staircasing'. So, as you get more shares, you'll pay less in rent as a result. The time you bought your home may mean your eligibilty differs, so please check with us if you aren't sure.
 
How to apply
To get started with a shared ownership application, just fill out our application form and we'll be in touch. 
Your step-by-step guide
Buying a shared ownership property is very similar to the process you'd go through to buy a home privately. Here's our handy step-by step guide to help you.
Fill out our application form.
Your application is assessed.
Cash or mortgage, contact our preferred financial advisor for assessment - there is no obligation to use them for your decision in principle if required
We will assess your application and arrange a viewing with you
Secure your home with a non-refundable reservation fee
Find a solicitor to use and let us know their details. We'll also get our solicitors on it.
The legal bits happen, when the two sets of solicitors liaise with each other
A further viewing to make sure everything is good to go
When everything's ready, the money will transfer and you'll be ready to move in.
Enjoy. We'll hand over the keys and leave you to it.
Frequently asked questions
The rent is worked out on a percentage basis of the share of the property that you do not own. The rent amount will be detailed in your lease and will be detailed thoroughly before you agree to purchase. 
There is a basic charge per month (our administration fees and building insurance for your property). Additional charges apply to communal areas and sites with management companies, so depending on where the property is, we might be paying for people to cut the grass and tend to green spaces near your home.
We require a £200 non-refundable reservation fee to secure your interest in a property. If you aren't in a position to proceed, the £200 fee holds the property for eight weeks. After this time, the property will be available to any other interested parties. There will also be legal fees plus disbursements from your solicitor. It's always a good idea to obtain a detailed estimate of costs before instructing any solicitor. Additionally, there may be bank or building society fees relating to your mortgage. Our friendly team can talk you through these in more detail.
In most cases, yes, you can staircase right up to the full 100% of your home, at which point you would own the freehold outright. Some properties may have elderly or rural restrictions on this. Again, our sales team will be able to talk to you about all this and give you details about the property you're interested in.
Yes, you can. You will need to write to us to tell us you'd like to sell, then we'd get an independent valuation of your home. You will be responsible for the payment of this.
We may be able to put forward a buyer from a waiting list before you put it on the open market to keep costs down. If you sell, whatever the buyer pays for your share is yours, subject to mortgage repayments. As with any property, the value of your share may go up or down depending on the current market. You will also be responsible for paying our legal and administrative fees for dealing with the sale.
In a house, you are responsible for all maintenance and repairs to your home. Some shared ownership customers will receive a £500 annual allowance towards certain repairs within their property for a set period. If this applies to you, you'll be told at the time of purchase. Find out more about what's involved.
In a flat or apartment, you will be responsible for repairs inside your home and communal areas will be repaired by us, with the costs recovered by the service charges.
Exceptions include repairs which may be covered under a defects liability period (this is the first 12 months from build completion). Once moved in, if you wish to make alterations or improvements to your home, you will need to write and get permission from us before changes are made. 
Talk to us to find out if you're eligible
Register your interest for your new home
To find out more and to register your interest, please fill in the online form. One of our sales officers will get back to you within 2-3 working days.
Additionally you can call our sales team on 0800 027 2057.